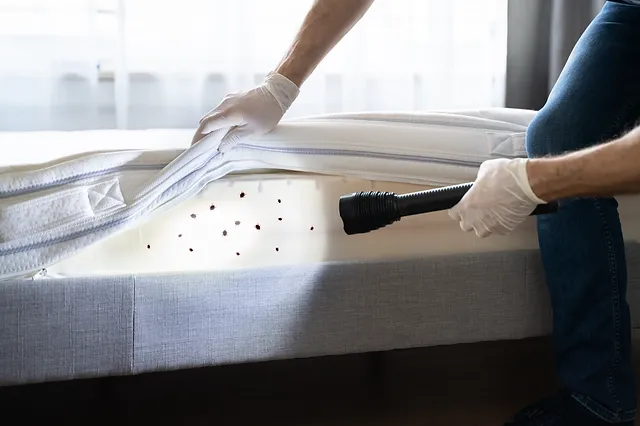 Say Goodnight to Bed Bugs with Residential Solutions in Walton County, Georgia
Welcome to Pest Force, where bed bugs don't stand a chance! If you're losing sleep over these tiny pests, you're in the right place. We offer complete residential solutions to banish bed bugs from your home for good.
Bed bugs are tiny critters that love to feed on human blood, usually while you're asleep. Unlike mosquitoes, they don't fly; they crawl really fast. And once they settle in, they're tough to get rid of without professional help.
We get it; dealing with bed bugs is stressful. That's why we offer a straightforward, no-fuss process to tackle the issue. Our experienced team uses tried-and-true methods that start working right away, so you can get back to peaceful nights ASAP.
Why People Love Us:
Quick and effective treatments
Friendly and knowledgeable team
No hidden fees or surprise charges
First, we'll check your home to find out where the bed bugs are hiding. They love cozy spots like mattresses, furniture, and even cracks in the wall.
Once we know where they are, it's game on. We use safe but effective treatments that not only kill adult bed bugs but also wipe out their eggs, stopping the problem at its source.
We don't just treat and run; we'll come back to make sure those bed bugs are really gone. If you spot any more within a certain period after treatment, we'll return for a free follow-up session.
Ready for a good night's sleep without the creepy crawlies? Reach out to Pest Force today, the top choice for residential bed bug solutions in Monroe, Georgia and surrounding areas.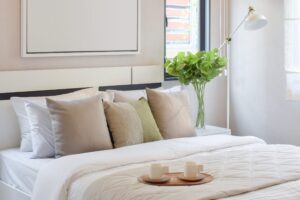 Are you worried about a bed bug infestation? You're not alone.  Just hearing the words "bed bugs" is enough to make anyone cringe. Bed bugs, once inside a home or place of business, can be extremely difficult to get rid… Read More