Enter your email and we'll send you details about Pest
Force's Ant Control Plans in your area!
Pest Force Ant Control: Win the Battle Against Ants in Monroe,
Georgia and Surrounding Areas
Reclaim Your Yard and Home From Unwanted Ant Invaders
Had enough of ants turning your yard into their playground or invading your kitchen? With Pest Force's ant control services in Monroe, Georgia and surrounding areas, we've got you covered. We're the go-to pros for tackling ant problems, big or small.
Why Choose Pest Force for Ant Control?
Ants can be more than just a nuisance; they can actually harm your property. Our targeted treatments go right to the source, wiping out the whole colony and not just the ants you see.
With our specialized ant control methods, you can expect long-lasting relief from these pesky intruders. Imagine a summer without the hassle of anthills or food raids!
Safe and Eco-Friendly Options
Our treatments are tough on ants but kind to the Earth, plus they're safe for your family and pets. No need to worry about harmful chemicals.
We're so confident that you'll be satisfied with our ant control services, we offer a money-back guarantee. If you're not happy, we'll make it right or refund your money.
Ready to have an ant-free yard and home in Walton County, Georgia? Click the button below
to schedule your ant control service with Pest Force today.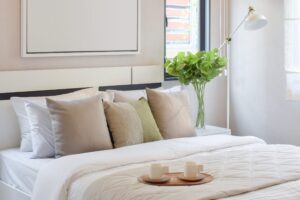 Are you worried about a bed bug infestation? You're not alone.  Just hearing the words "bed bugs" is enough to make anyone cringe. Bed bugs, once inside a home or place of business, can be extremely difficult to get rid… Read More