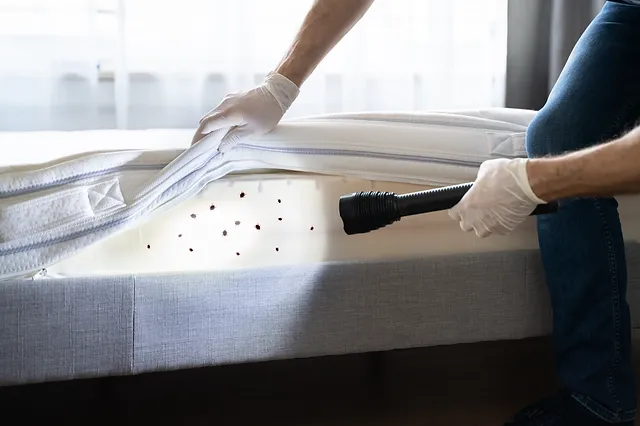 End the Bed Bug Nightmare with Commercial Solutions in Walton County, Georgia
Welcome to Pest Force, your go-to experts for commercial bed bug solutions that work. If your business is struggling with a bed bug infestation, it's more than just an inconvenience—it's a threat to your reputation. We're here to help you nip the problem in the bud, so you can get back to business as usual. 
What Are Bed Bugs and Why Should You Care?
Bed bugs are tiny but troublesome pests that feed on human blood, and they can easily hitch a ride into your commercial property. Whether it's a hotel, office, or retail space, a bed bug infestation can lead to unhappy customers and stressed employees.
Why Choose Pest Force for Your Commercial Needs?
We understand that time is money, especially in business. Our quick and effective treatments aim to minimize downtime, letting you get back to work with minimal disruption.
What Sets Us Apart:
Rapid response and treatment
Discreet service to protect your reputation
Competitive pricing with no hidden costs
Our Commercial Bed Bug Services
Our trained technicians will conduct a thorough inspection of your property to identify infestation hotspots, like furniture, linens, and hidden crevices.
Once we have a game plan, we'll use commercial-grade, eco-friendly treatments to eliminate bed bugs at all life stages—from eggs to adults.
Ongoing Monitoring and Prevention
The fight against bed bugs doesn't end after the first treatment. We offer ongoing monitoring and preventive measures to ensure these pests don't make a comeback.
Don't let bed bugs bite into your profits. Contact Pest Force today for the most reliable commercial bed bug solutions in Monroe, Georgia and surrounding areas.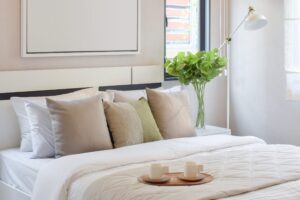 Are you worried about a bed bug infestation? You're not alone.  Just hearing the words "bed bugs" is enough to make anyone cringe. Bed bugs, once inside a home or place of business, can be extremely difficult to get rid… Read More