Brush & Weed Management In
Monroe, Loganville, GA &
Surrounding Areas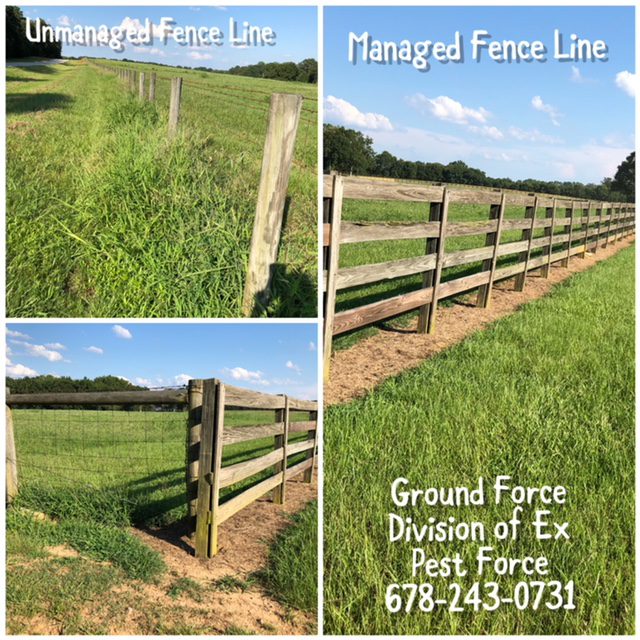 Request Your Free Weed And Brush Control Estimate From Pest Force Today.
Did you know weeds are also considered pests? This is according to the Department of Agriculture. By removing weeds / brush / vegetation you can reduce harborage areas for unwanted critters & snakes! Additionally, management of unruly growth will reduce breeding sites for pesky mosquitoes and other insects.

Ground Force, division of Pest Force, proudly offers weed and vegetation management throughout Northeast Georgia. Here are a few pictures of the ways we control brush in Loganville, GA and surrounding areas!
WHO CAN BENEFIT FROM OUR WEED CONTROL SERVICES?
Weed Management Services From A Proven Exterminator
Did you know that unmanaged vegetation can attract and allow the growth of bugs and unwanted animals? Fortunately, Ground Force, can kill the weeds & prevent vegetation re-growth which will not only make your land more attractive, acreage more usable space, but will also reduce pesky critters and insects on your property! Win, Win, Win!

If you're a local homeowner, business owner, or HOA CALL Ben (678) 243-0731 to schedule a free quote. Our extermination team uses a mix of herbicides that will do anything you need.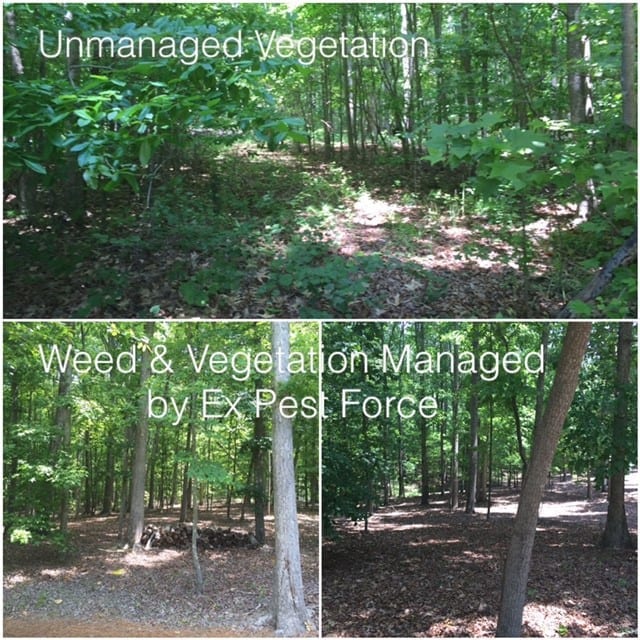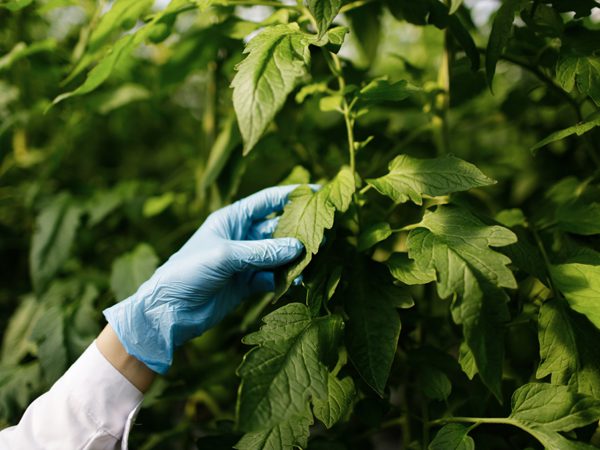 Pest Force's Herbicide Treatments Are On Your Side
You carefully selected plants for your landscape, so we'll dutifully protect them from weeds. Using our preferred herbicide treatment, Pest Force exterminators will: