Tired of ants marching through your kitchen or roaches playing hide-and-seek in your bathroom? Our indoor pest control services get rid of all sorts of bugs and keep them gone. We start by taking a good look at your home to figure out where these pests are hanging out, and then we use safe, effective treatments to kick 'em out.
Key Features:
Comprehensive indoor inspection
Safe and effective treatments
Custom plans to fit your home and needs
​
Termite Prevention & Treatment
Termites can silently wreck your home from the inside out, and you might not even know it until it's too late. We'll make sure that doesn't happen. Our team checks your home from top to bottom and uses the latest methods to keep termites far away. If we find any, we'll deal with them on the spot.
Key Features:
Full home inspection
Cutting-edge termite treatments
Preventive measures to keep termites away
​
Your yard should be a fun place for BBQs and playtime, not a haven for pests. Whether it's mosquitoes buzzing around or gophers digging up the lawn, we've got the solution. Our yard pest control services keep the outdoors enjoyable all year round. 
Key Features:
Seasonal yard treatments
Immediate and long-lasting relief
Safe for pets and kids
​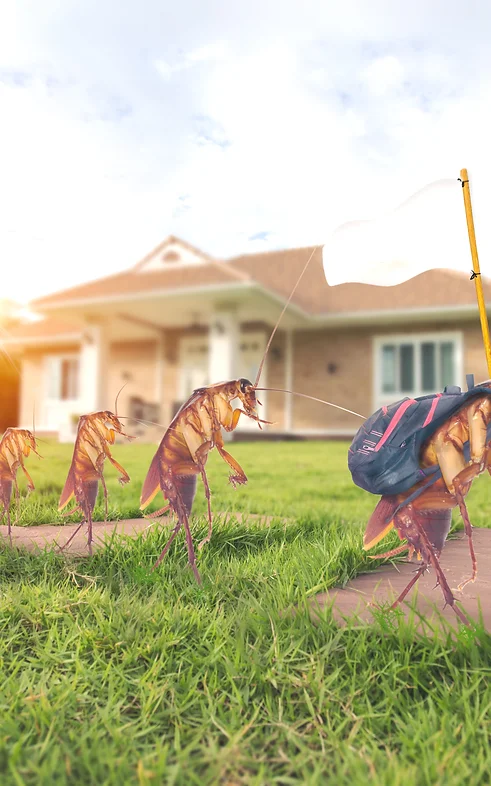 Plans starting at $50/month
Did You Know? Rats are known for their impressive problem-solving skills and can even sense when a fellow rat is in distress. That said, they're not the kind of brainpower you want nesting in your attic.